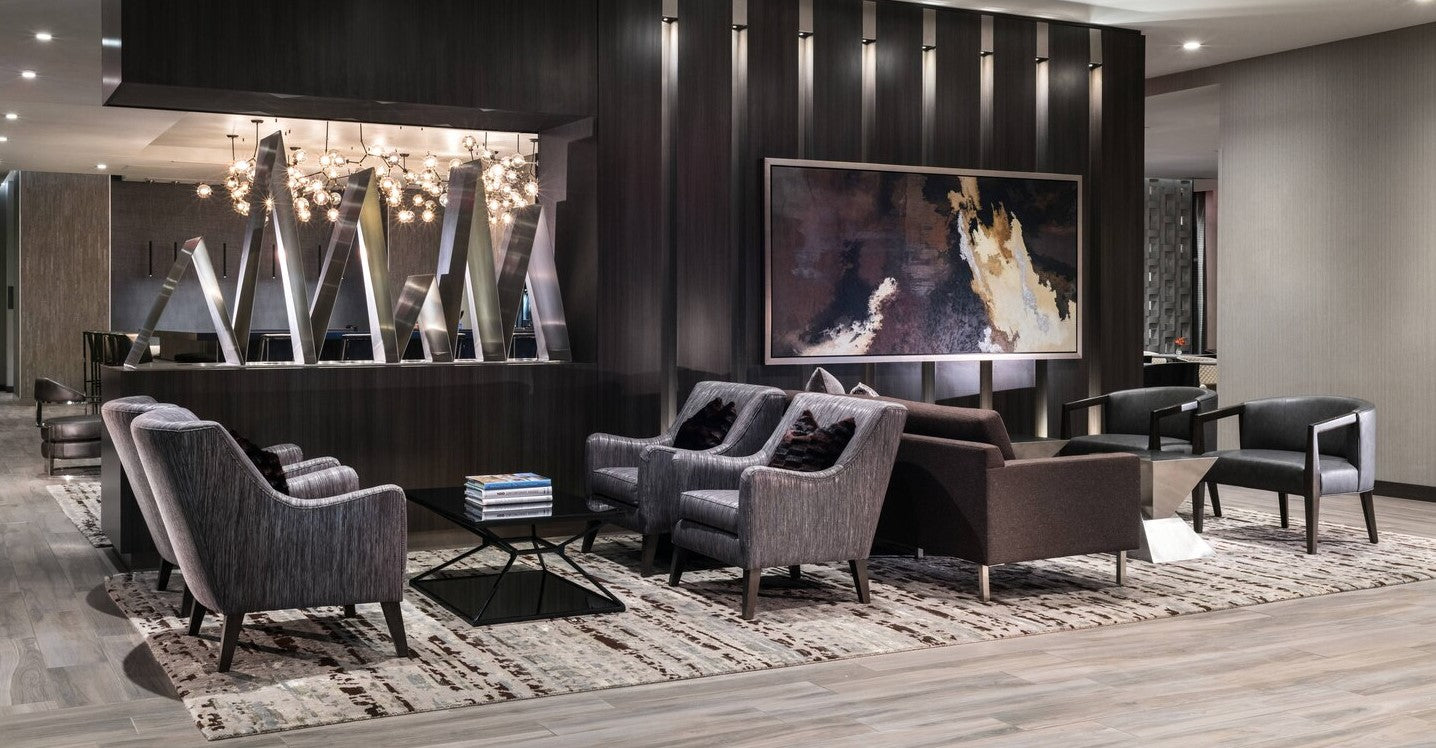 AC by Marriott | Boston Cambridge, MA
One of Kalaty Hospitality's most exquisite collections was chosen for this sleek Boston hotel lobby to anchor multiple seating and conversation areas. We are proud of the fact that several other public and private areas of this luxurious hotel feature our heirloom-quality rugs from among our many superior-quality collections.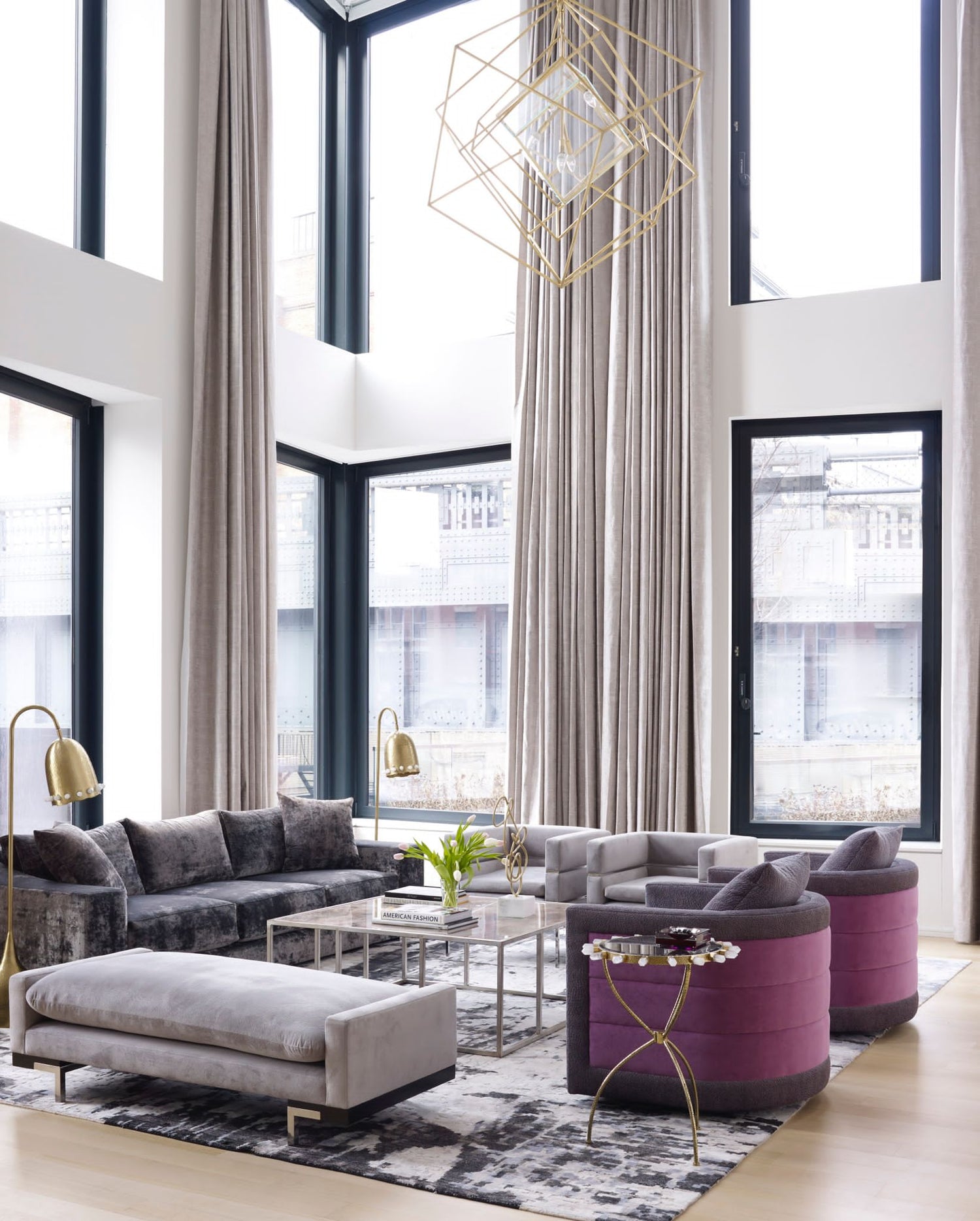 Penthouse Condominium | New York, NY
Hotels aren't the only places we cater to! We service private homes, apartment buildings, office spaces, common areas, waiting rooms, and much more.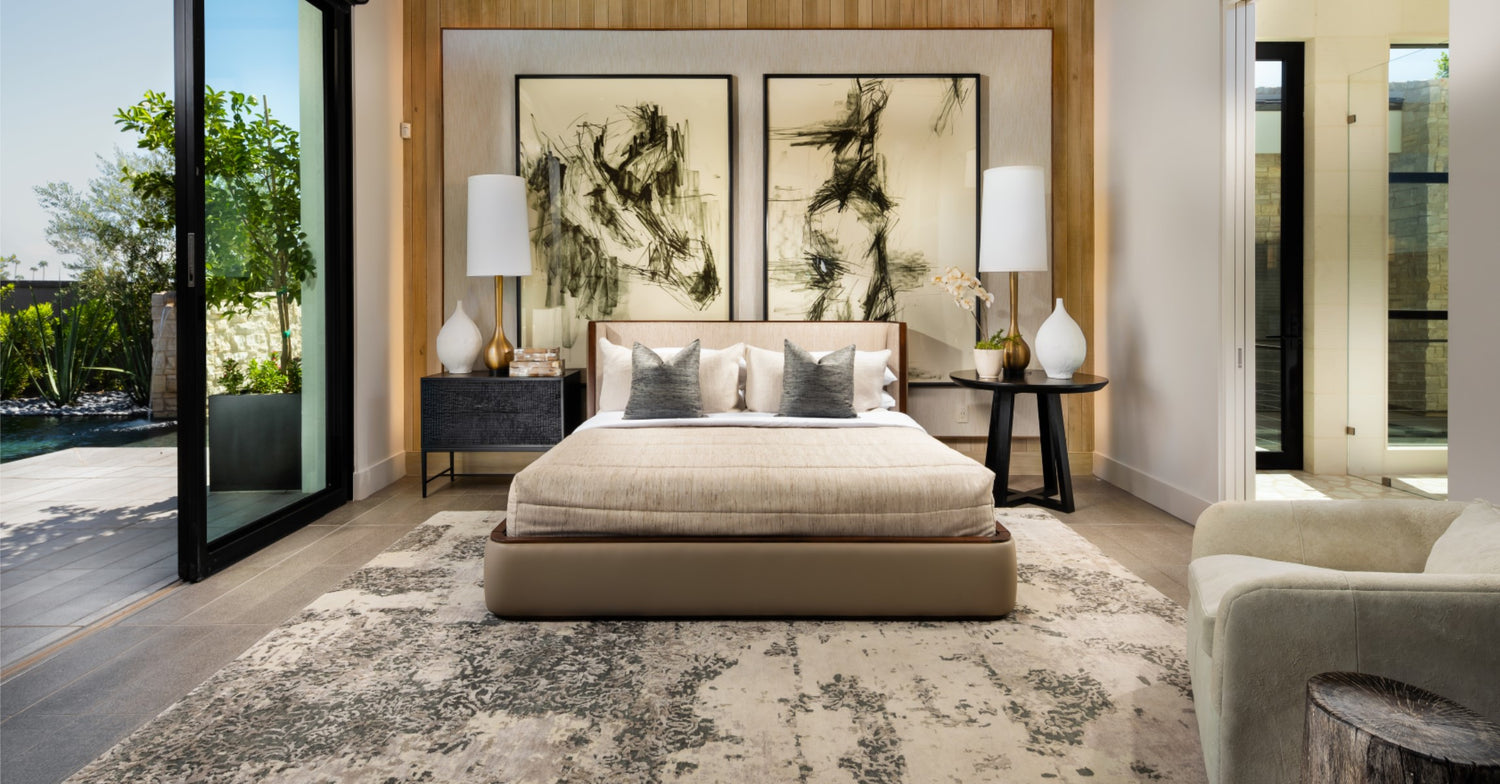 Private Residence | Paradise Valley, AZ
We work with project managers, architects and designers on all sorts of projects both large and small. We also offer custom color services as well as offering oversized rugs in 13 x 18, 14 x 20, 15 x 22 and 16 x 24 sizes. Shown here is a rug from our Equinox (EQ) collection.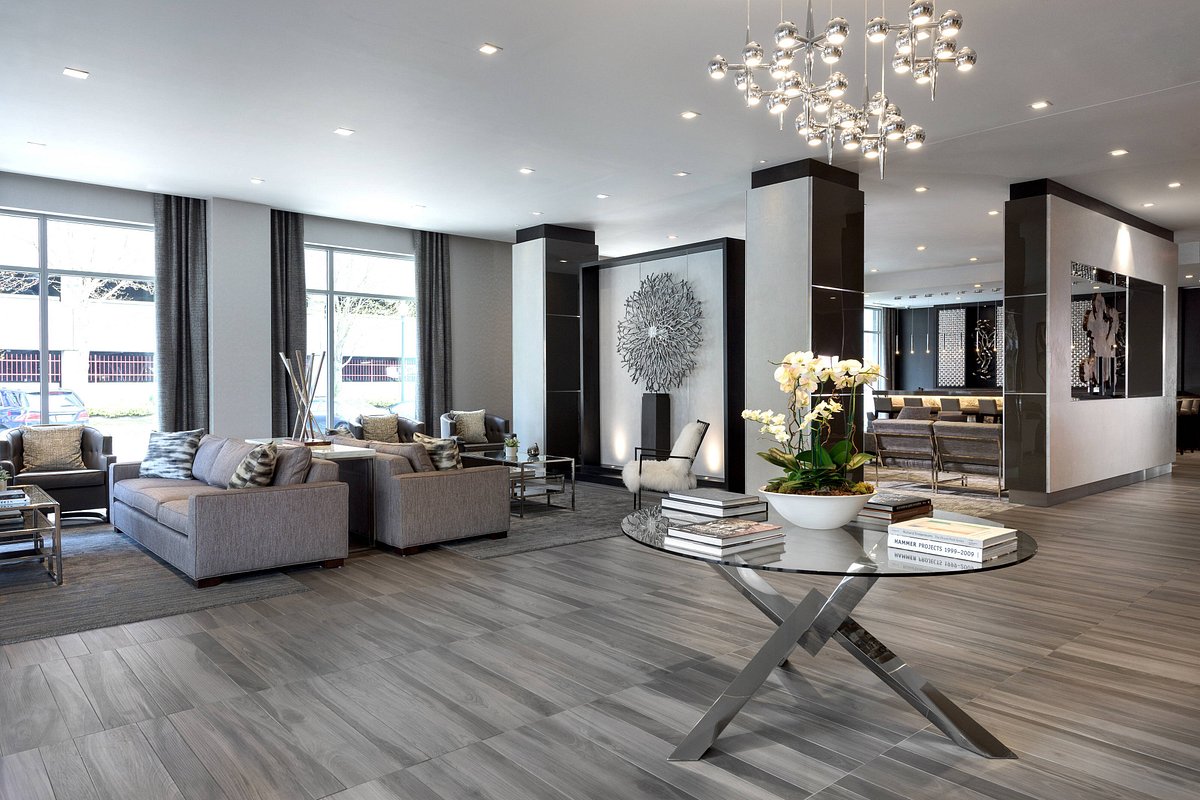 AC Hotel by Marriot | Boston North, MA
Featuring 152 intelligently designed and well-appointed guest rooms and suites that include the latest technology, a flexible workspace, free Wi-Fi, and a 48-inch smart TV, this lifestyle hotel appeals to both business and leisure travelers alike.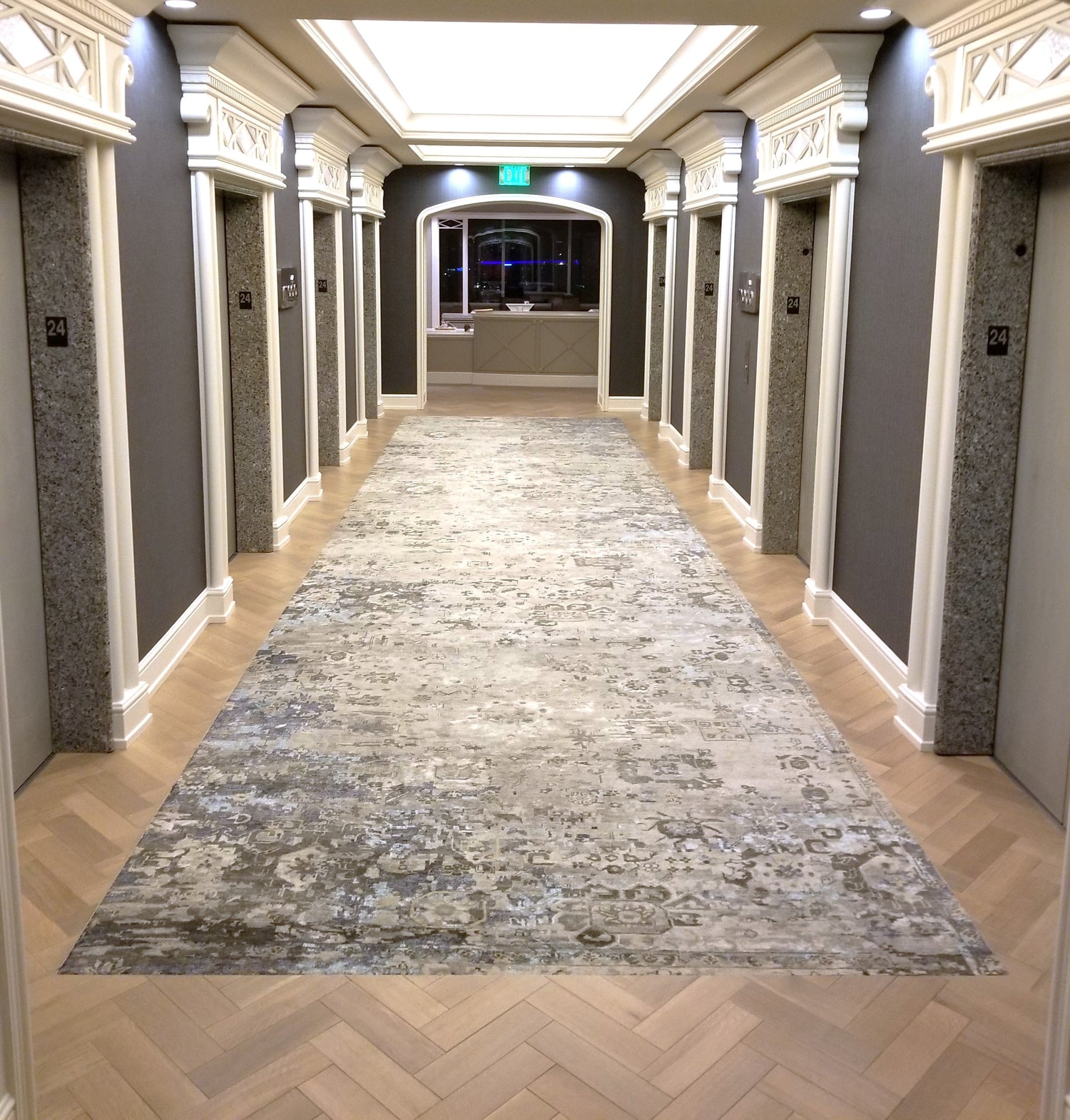 Moda Tower | Portland, OR
Moda Tower is a 24-story office building in Portland, Oregon. At 308 ft., it is Portland's tenth-tallest building. Kalaty's elegant borderless oversized runner here enhances the space outside of the elevators and provides an elegant link to the offices of one of Moda Tower's many prestigious tenants.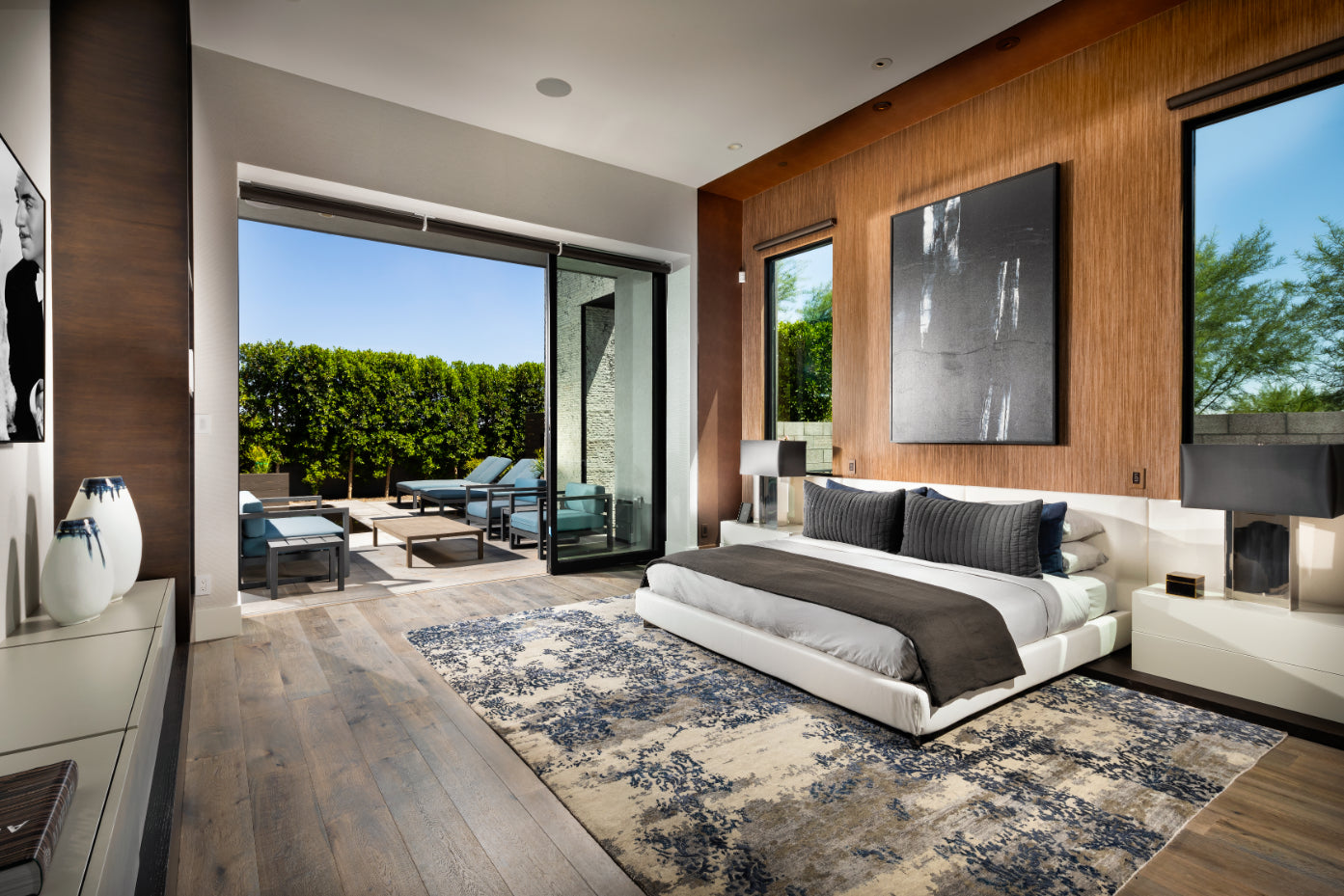 Private Residence | Scottsdale, AZ
Kalaty Hospitality is always pleased when a great designer chooses one of our rugs for such grand and luxurious surroundings as this amazing bedroom. We are proud of the extraordinary array of stylish high-end area rugs we produce, which includes this "modernized-traditional" rug from our Equinox (EQ) collection.
Companies we've worked with...
A peek at our other projects...